Newminster Middle School is a special and vibrant place to work and learn, with a dedicated and talented team of staff and an enthusiastic and determined community of young people who want to do their best.
Our Core Purpose
Our purpose is clear and straightforward: to provide a learning environment and curriculum where the principles of inclusion, opportunity and challenge are at its heart such that all students are able to fulfill their potential and successfully take the next steps in their learning journey.
Aims and Ethos
As such, our goal is to:
"Foster academic and personal development in a caring and challenging environment so that each individual can achieve their potential"
The underlying mission for all of us in school is that:
"Everyone will act with courtesy and consideration to others at all times"
We believe that children have a right to be secure, happy and successful in a wide variety of ways. We strive to maintain a calm, friendly atmosphere and a disciplined learning environment in order that all children can fulfill their potential. We also believe that providing a breadth of opportunity for our students encourages them to develop a wide range of skills that will equip them well for later life.
Our priorities are therefore to:
Enable all to fulfill their potential
Promote excellence in teaching and learning
Create an atmosphere of trust, respect and tolerance
Encourage individuals to be caring, confident and capable
Prepare children for learning throughout their lives
School Expectations
We have 3 simple school expectations which are:
Be ready to learn and try your best
Be kind, considerate, courteous and respectful
Be safe at all times
These 3 expectations are fundamental to all that we do in school.
Our Core Values
The aims and ethos of the school are reinforced through our 'core values' which are woven through all aspects of school life.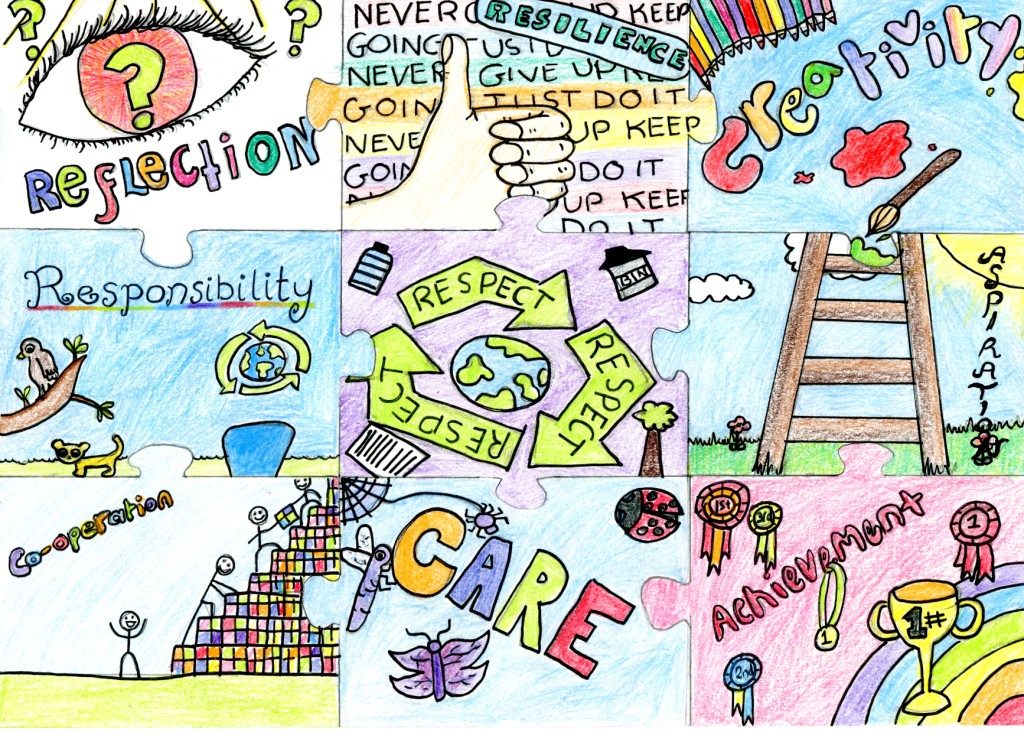 We have a holistic view of education, delivering a broad and balanced core curriculum and an extensive personal development, enrichment and extra-curricular programme. We truly believe that there is something here for everyone. Throughout a child's time at Newminster, there will be numerous opportunities for all young people to be involved in a wide range of activities which include:
Careers Education, Information, Advice and guidance
Enterprise
Science and Engineering
Health and Well-being
Staying Safe Online
Sport and Physical Activity
Creative Arts
Newminster is part of the Three Rivers Learning Trust, along with The King Edward VI High School, Chantry and Dr Thomlinson Middle Schools and Abbeyfields, Harbottle, Thropton  and Stobhillgate First Schools. The schools work closely together, under the Executive Leadership of our CEO Mr Simon Taylor and the Board of Trustees, to provide the best possible learning experience for our young people.
Newminster Middle School is a popular and oversubscribed 9-13 school situated in Morpeth, Northumberland. It has a wide catchment area which includes the town of Morpeth and surrounding area. The vast majority of our students join us from three main feeder schools: Abbeyfields, Morpeth and St Roberts RC First Schools.
We are proud of being part of the Morpeth Partnership of Schools; a group of schools at the heart of their local communities. We all promote a collective ethos of fulfilment, individual value and enjoyment, we acknowledge that our young people are individuals who possess differing strengths but who have a common entitlement. It is our aim to ensure these individual strengths have every opportunity to flourish and thrive.
We are rightly proud of our school and all that we achieve together and we look forward to meeting and working with you.
If you have any further questions or wish to visit the school, please do not hesitate to contact our Admin Manager, Mrs Sarah Hall, to make an appointment and we will be delighted to organise a tour of the school for you.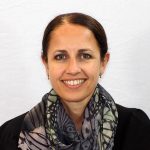 Mrs E Kinninment
Headteacher
Updated: September 2022